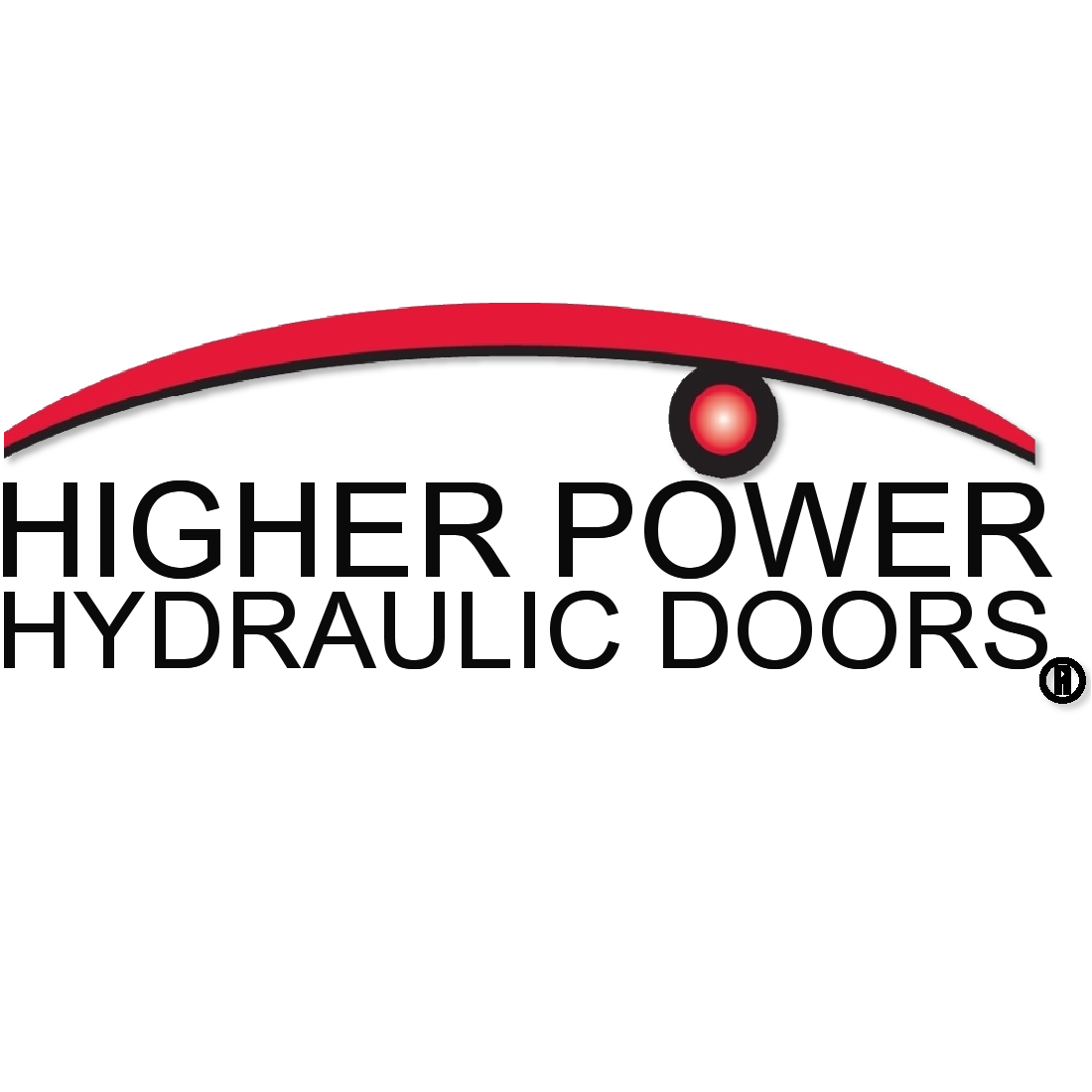 HIGHER POWER
Hydraulic Doors®
Higher Power Doors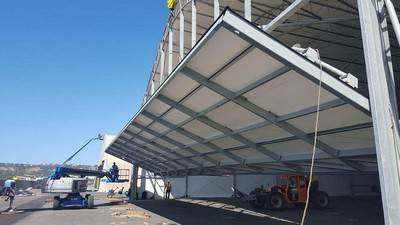 We are the only manufacturer of the Higher Power Hydraulic Stand Alone Door in Benton Harbor, Michigan. The Higher Power Door is becoming the #1 selling hydraulic door system of all time! Now, hangar door construction is more affordable than ever. This self-supported hydraulic door does not rely on your building for its support. With only 6 1/2 inches of headroom loss there is no other door of its kind in the hangar door industry. We here at Higher Power Doors can build your door for any style of building, new or existing construction. Watch the video demonstration of our self supporting door and see for yourself how simple it is. Once you see the Higher Power Door in action you will agree that it is the most innovative hangar door on the market today.
No Hinges, No Headers, No Straps, No Cables, No Wheels, No Tracks!
Take a flight to the Benton Harbor, Michigan (KBEH) airport to watch the hangar door perform live and we will meet you there and give you the full demonstration of this patented technology. Or, call us and we can find a door close to you and we will set up an appointment for you. Once you see it in action you won't trust the security of your equipment to anything else. For more information or an estimate: Call 1-269-927-8990 or email us at sales@hpdoors.com.
Hydraulic Hangar Doors
When considering a hydraulic hangar door for your project, it is important to realize and understand what impact the hangar door will have on your building.
We encourage you to focus on building the perfect hangar for your needs. Whether you design your building for small aircraft storage or as a large commercial aircraft hangar, our doors will fit your building as if it was part of the original design.
"Common sense - the ability to reach intelligent conclusions. A sense that implies a reliable ability to judge and decide with soundness, prudence, and intelligence."
What Other Hydraulic or Bifold Doors need to Consider:
Is the building constructed of wood, steel, bricks, canvas?
Will any bracing be necessary?
What should it look like?
Is your building design appropriately constructed for the door?
Is your building old or new construction?
Higher Power Hydraulic Door Considerations:
No massive headers or horizontal bracing required.
Requires only 6 1/2 inches of headroom.
Moving parts are machined or bearing surfaces.
Installation-friendly to all types of structures.
Great for Commercial, Agricultural, and Aircraft Hangar Doors.
Call us today for a quote on your Higher Power Door!
Phone: 1 (269) 927-8990; Email: sales@hpdoors.com
Copyright &copy 2018. All rights reserved by Higher Power Hydraulic Doors.
Patent #8,245,446 & #9,404,301 & #9,428,951